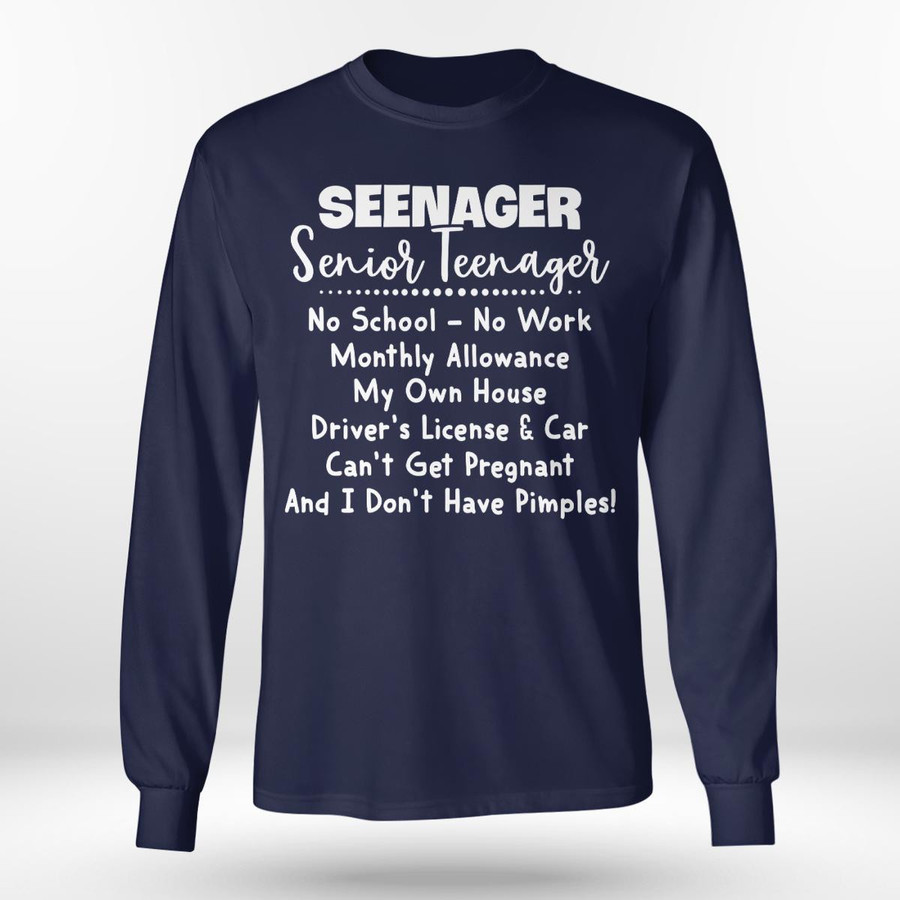 Description
Seenager Senior Teenager No School - No Work Monthly Allowance My Own House Driver's License & Car Can't Get Pregnant And I Don't Have Pimples!
MORE BEST SELLERS→ CLICK HERE
MORE FUNNY MUGS→ CLICK HERE
Still not sure what size to pick? See our guide
Have a question we haven't answered?
Contact us→ CLICK HERE
YOUR SATISFACTION IS OUR ULTIMATE GOAL.
RETURN & WARRANTY
If you're not fully satisfied, please fill in our
contact us form
and we'll quickly work to correct the problem.
Shipping Policies
Product will be processed in 1-7 business days after being purchased.
Shipping time:

US: 3-10 business days
International: 7-21 business days
Due to the COVID-19 pandemic impact and the peak season, carrier services might need additional 7-15 business days to ship packages anywhere.